IMPORTANT NOTICE
Due to the current situation in the UK, the field is only open for members on a pre-booked basis. All current planned events, including beginners courses and have-a-gos are cancelled until further notice.
If you've ever fancied yourself to be the next Katniss, Merida, Arrow, or Robin Hood, but only want a small taster session, then a Have-A-Go day is perfect for you!
Have-A-Go days are perfect for people to try their hand at archery before committing to completing a beginners course. It's great family fun, and at RPB our experienced members and coaches will help you.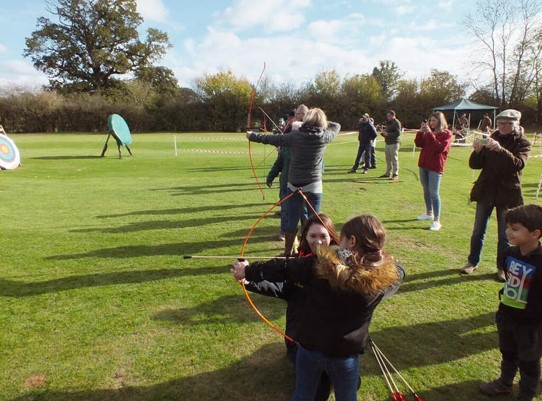 Thank you to everyone who attended our 2018 Have-A-Go Day! Information on our future Have-A-Go's will be released soon.
More Information
If you'd like us to let you know when we're running another Have-A-Go day, please sign up for our mailing list Sign up here .
If you have any questions or would like more information about the club, please email info@reigatepriorybowmen.org.uk.